Lora Morris: Legal Secretary For Davis Law Firm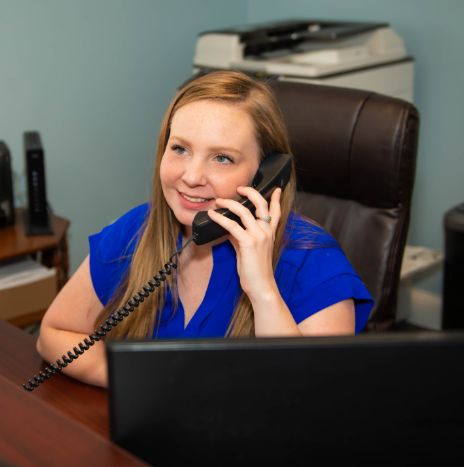 At the Davis Law Firm, we are prepared to put the experience and capabilities of our entire staff behind your case. Our success – and yours, when you become our client – would not be possible without the dedication and commitment of our support team.
Legal secretary Lora Morris works out of our Kingston offices. Lora was born and raised in Roane County, where she graduated with honors from Roane County High School in 2008.
Before she came to the Davis Law Firm, Lora Morris worked in the healthcare field for thirteen years. She enjoys helping the attorneys in our Kingston offices, and she particularly enjoys working with and helping our clients.
Away from the office, Lora enjoys spending time with her family and friends and especially with her daughter, Addy.