Tyler Davis: Attorney and Founder For Davis Law Firm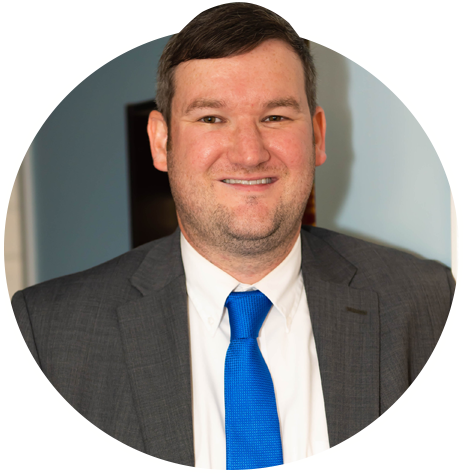 Attorney Tyler Davis is skilled in many areas of the law. He has substantial experience in family law (including divorce, adoption, juvenile law, and the termination of parental rights), estate planning (including wills, trusts, probate, and real estate cases), and in cases that involve federal law and the federal courts.
Tyler Davis has resolved some of the most complicated legal issues that anyone could face. His background and legal knowledge is deep and extensive, and he has helped scores of clients throughout the State of Tennessee to take their cases all the way – and to win.
Tyler also handles criminal cases in both state and federal courts, FIRST STEP Act litigation, traffic ticket defense, debt collection cases, and DUI defense.
Education and Achievements
Attorney Tyler Davis graduated from the University of Tennessee in 2011 with a double major in Political Science and History. He then graduated in the top twenty percent of his class from the University of Memphis Cecil C. Humphreys School of Law, where he was the Articles Editor for the University of Memphis Law Review.
While in law school, Tyler received the CALI award for the highest grade in his class in Federal Courts and Jurisprudence. He is also the 2012 winner of the Federal Bar Association's Memphis and Midsouth Chapter Award.
Legal Background and Memberships
Attorney Tyler Davis interned for the City of Memphis City Attorney's office, externed for the Honorable Bernice B. Donald of the U.S. Court of Appeals for the Sixth Circuit, served as a hearing officer for the Memphis Housing Authority, and clerked for the Honorable Donna M. Fields, Circuit Court Judge for Tennessee's Thirtieth Judicial District.
He was admitted to the Tennessee Bar in 2015. Prior to founding the Davis Law Firm, Tyler was a Law Partner at Griffin & Davis, PLLC in Kingston. Prior to that, he served as an Associate Attorney at Rocco & Griffin, PLLC in Crossville.
Attorney Tyler Davis is a member in good standing of the Tennessee Bar Association, the Roane County Bar Association, the Cumberland County Bar Association, and the Anderson County Bar Association.
Outside the Courtroom
When he's not fighting for justice on a client's behalf, Tyler Davis is a keen sports watcher, and he immensely enjoys time with his family: his wife, Jennifer; his son, James, and his daughter, Katherine. He can sometimes be found hanging out with the other members of the family – his beloved dogs, Dani and Buddy.
Attorney Tyler Davis is also a member of Kingston's First Baptist Church, where he and his wife teach Sunday School to two- and three-year-olds. Additionally, Tyler is a member of the Rockwood Civitan Club, and he serves on the Outdoor Kingston Nonprofit Board.
Although he is normally based in Kingston, attorney Tyler Davis is also available – by prior appointment only – to consult with clients at the Davis Law Firm's Crossville offices.