Shawn Roberts: Associate Attorney For Davis Law Firm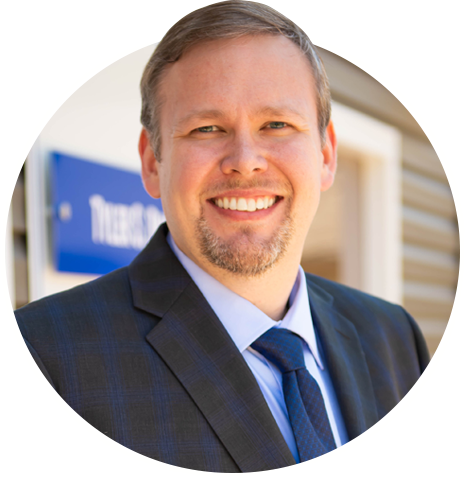 Attorney Shawn Roberts' extensive legal background gives him the well-rounded perspective that makes him a knowledgeable, skilled, and effective advocate for his clients throughout the State of Tennessee. Attorney Shawn Roberts is ready to work for you.
Shawn has substantial experience in family law (including divorce and juvenile law), criminal defense (in both state and federal courts), estate planning (including wills, trusts, probate, and real estate cases), and in cases that involve FIRST STEP Act litigation, general civil litigation, bankruptcy, debt collection, traffic tickets, and DUI defense.
Background and Education
Shawn Roberts was born and raised in Kingston, where he attended Midway High School and graduated in 2005. He then earned a Bachelor of Science degree in Legal Studies from South College, where he graduated cum laude.
Shawn then earned a Doctor of Jurisprudence degree from Lincoln Memorial University's Duncan School of Law in Knoxville, where he was part of the school's first graduating class in 2013.
Achievements and Memberships
Shawn Roberts received the Outstanding Legal Studies Student Award at South College, and at the Duncan School of Law, he was a member of the Family Law Society. He has interned for the Honorable Frank V. Williams, III, Chancellor for Tennessee's Ninth Judicial District.
Prior to joining the Davis Law Firm, attorney Shawn Roberts served as a Senior Associate Attorney at Griffin & Davis, PLLC in Kingston. Prior to that, he operated the Law Office of Shawn Roberts in Knoxville.
Shawn is a member in good standing of the Tennessee Bar Association, the Roane County Bar Association, the Anderson County Bar Association, and the Rockwood Civitan Club.
Outside The Courtroom
When he isn't working for justice on a client's behalf, Attorney Shawn Roberts enjoys the outdoors in the Great Smoky Mountains. He's also a huge movie fan. Shawn enjoys visiting historical sites and soaking up the history, and he's also a student of the paranormal.
When it comes to serving his clients at the Davis Law Firm, Shawn Roberts will not rest until you receive the justice you deserve. He is dedicated to treating every client with respect and extending to clients every professional courtesy and consideration.